✨ UWE Bristol Master's Scholarships 2018 ✨
UWE Bristol has announced two new 50% scholarships for students from Thailand! There is one available for UWE courses starting in Sept 2018, and one for UWE courses starting in Jan 2019. If you're keen to study at this great university in the wonderful city of Bristol, check if you meet the eligibility requirement below:

GPA of 3.3 or above 
Applications should include a short essay (max 250 words) answering: "What do you think would be the best way to promote the University of the West of England in Thailand in the most innovative way possible?"
Submission deadline is 22 June 2018 for those starting the programme in September 2018.
Submission deadline is 26 October 2018 for those starting the programme in January 2019
The scholarship cannot be awarded in-conjunction with any other UWE scholarship, or funding from an external sponsor, excluding a loan.

Deadlines For Courses Starting Sept 2018 [or Jan 2019 in brackets]:

You must have met your English language requirement by 15 June 2018 [19 Oct 2018]
You must have received an offer by 15 June 2018 [19 Oct 2018]
You must have accepted your offer from the UWE Bristol by Friday 22 June 2018 [26 Oct 2018]
The deadline for scholarship applications is 22 June 2018 [26 Oct 2018]
Scholarship results will be announced on 29 June 2018 [2 Nov 2018]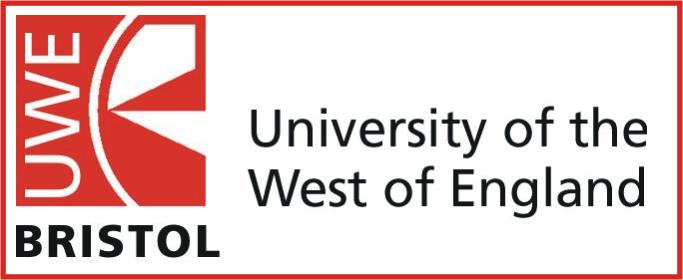 The University of the West of England (UWE) Bristol is a large university that is ranked highly in the fields of Building, Land & Property Management, and Occupational Therapy. While the student-staff ratio is quite high, the university has excellent facilities and scores highly for student satisfaction and graduate prospects.
Bristol is a lively young city 2 hours drive west of London, near the Severn Bridge which crosses into Wales. Bristol was named as the UK's most desirable location in the Sunday Times Best Places to Live Guide. According to the Sunday Times home editor: "The city is a worthy winner thanks to its ideal combination of extraordinary culture, impressive schools, buzzing culinary scene, exciting redevelopment and community spirit. We sum the city up as cool, classy and supremely creative."
UWE Bristol Scholarship Scheme 2018
As there are only two scholarships available specifically for Thai students you may wish to check if you meet the eligibilty requirements for one of UWE Bristol's other international master's scholarships.

*Deadline for these scholarship applications is 31 March 2018
In general, to apply for a scholarship you must not have studied in the UK previously and have achieved the equivalent of a first class undergraduate degree. However, if you do not meet that level of attainment, the following 12 courses also accept scholarship applications from students with an equivalent of a 2:1 at undergraduate level. 
Master of Business Administration (MBA)    [50% scholarship]                 
MSc Human Resource Management (HRM) (International) [100%]
MSc International Management Scholarship   [50%]    
MSc Advanced Forensic Analysis [50%]
MSc Advanced Wildlife Conservation in Practice [50%]
MSc Biomedical Science [50%]
MSc Environmental Health [50%]
MSc Health Psychology [50%]
MSc Occupational Psychology [50%]
MSc Public Health [50%]
MSc Science Communication [50%]
MSc Sport and Exercise Psychology [50%]
As part of your application, you will also have to write a personal statement describing why you would excel on the course, why you would become an outstanding professional in your field of study, how you will represent UWE positively, and how you will contribute positively to the UWE community.
For more information visit: http://www1.uwe.ac.uk/students/feesandfunding/fundingandscholarships/internationalstudentfunding/internationalscholarships/postgraduatescholarships.aspx
Furthermore, the following Thai university partner scholarships are also available:
Thailand Partner Institution Scholarships (Unlimited)                    
ABAC (no IELTS required)   £1,000
SIIT Thammasat University (no IELTS required)   £500
Thammasat University   £500   
Bangkok University   £500
If you want any further information on these scholarships, or would like assistance in applying, get in touch with us at GoUni.
Leave A Comment
Connect With Us
We'll Keep you updated with alerts, news and help where you need it