✨ 10 Websites to Practise Your English for Free ✨
Back before the Internet, people had "pen pals," or friends who lived far away and communicated by writing letters to each other. Today there are lots of ways to get in contact with people around the globe to practise your language skills, either with others who are learning like you, or with natives who want to learn your language, so you can teach each other. We've listed 10 websites worth checking out if you'd be interested in that sort of thing. 😊

InterPals is arguably the most popular website where language learners go to meet potential penpals.
You'll have a wide variety of options as you search for the person or people who you match well with. You're definitely going to want to find someone you like so that you'll be able to carry on a long-term relationship. Luckily, InterPals makes that easy for you.
Fluent in 3 Months is a useful website with lots of tips and help for people who are learning a new language. The best part of the website, though, is the community. Visit the Language Exchange forum and you'll find lots of people looking to get a new speaking buddy. You can find someone like you who is learning English, or a native English speaker who is learning your native language. 😉

Conversation Exchange is quite simple. It lets you find an email pen-pal who you can write to in English. Even better, the website helps you find people you can talk to with voice chat, or even native English speakers who live near you.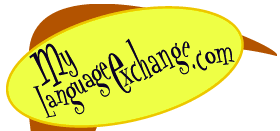 With Conversation Exchange being one of the simpler platforms, My Language Exchange is on the other end of the spectrum. This website offers a very comprehensive service with plenty of cool features that will leave you no excuse not to put forth your absolute best effort when finding and conversing with a penpal. There's a translation tool, the ability to report inactive users, communication tips, games, lesson plans... You couldn't ask for much more. 🤣
This website has a built-in video chat right on the website, so you can find and talk to people without leaving your browser. 😜 Speaky matches people up based on similar interests, so there is a good chance that you will have something in common with the speaking partners you find here. 😉
Lingoglobe is a smaller community of about 6,000 users, with many great options to find a language exchange friend. You can find someone who is currently available, or you can visit the lively new Language Forum where many language students like you are searching for someone to practice speaking with. 😊
It might be a smaller website, but the people are friendly and you can search for people by the language that they want to learn (or are willing to teach). You can even search for people by hobbies and interests. If you don't know where to start, you can simply join the main chat where you can find who is online right now and say hello! 😉
No, it's nothing to do with Trump's infamous "covfefe"! Coeffee is a fun website that teaches languages through games. You can play against others in games like "Make Phrase," where you choose the correct words to form a sentence, or you can play word guessing games. Have fun while you learn with other people—you can make friends through the main games and become a part of the community.
Once you meet some of the language learners on Coeffee, you can move your conversations to a voice or video chat program and practice your speaking there.
PenPal World has a zero tolerance policy for non-PG content and behaviour. When you sign up, your profile picture must be approved. The platform is big on personal boundaries. It gives you the option to cut yourself off from anyone you don't want contact with. 😆
PenPal World has both a free option and a paid option. With the free membership, you're permitted to contact up to three users within a 24-hour period. With the paid membership, you're permitted to contact up to 50 users every single day.
Global Penfriends focuses on helping people find the most perfect match. When you sign up, you're required to fill out a very detailed profile so that you can match up preferences, interests and backgrounds in the best possible way. 😉 If you're looking for someone who's just like you or completely opposite from you, you'll have a better chance of knowing who that person is on this platform.
WeSpeke is advertised as a learning platform rather than a penpal platform, but it functions just the same. Structured lessons are available for credits, but if you just want to talk, that's fine too. This website matches you with people by using percentages. It takes all of the personal information that you entered, then ranks your best matches by percentage from highest to lowest. 😉
Leave A Comment
Connect With Us
We'll Keep you updated with alerts, news and help where you need it