✨ 5 Best British Romantic Films To Watch On Valentine's Night ✨
Don't know what to do on Valentine's night? You might want to watch these films as well as you can get used to with British accent before studying in the UK 😉🇬🇧📽️🍿💕

1. Notting Hill (1999)
William Thacker (Hugh Grant) is a London bookstore owner whose humdrum existence is thrown into romantic turmoil when famous American actress Anna Scott (Julia Roberts) appears in his shop. A chance encounter over spilled orange juice leads to a kiss that blossoms into a full-blown affair. As the average bloke and glamorous movie star draw closer and closer together, they struggle to reconcile their radically different lifestyles in the name of love. 🌺
2. About Time (2013)
When Tim Lake (Domhnall Gleeson) is 21, his father (Bill Nighy) tells him a secret: The men in their family can travel through time. Although he can't change history, Tim resolves to improve his life by getting a girlfriend. He meets Mary (Rachel McAdams), falls in love and finally wins her heart via time-travel and a little cunning. However, as his unusual life progresses, Tim finds that his special ability can't shield him and those he loves from the problems of ordinary life. 🕒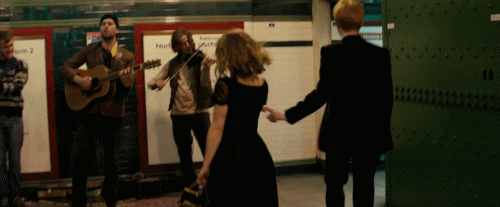 3. Me Before You (2016)
Young and quirky Louisa "Lou" Clark (Emilia Clarke) moves from one job to the next to help her family make ends meet. Her cheerful attitude is put to the test when she becomes a caregiver for Will Traynor (Sam Claflin), a wealthy young banker left paralyzed from an accident two years earlier. Will's cynical outlook starts to change when Louisa shows him that life is worth living. As their bond deepens, their lives and hearts change in ways neither one could have imagined.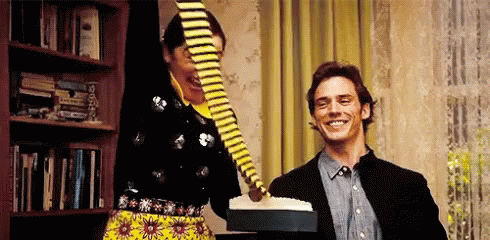 4. One Day (2011)
On July 15, 1988 -- the day of their college graduation -- two people from opposite sides of the tracks begin a lifelong friendship. Emma (Anne Hathaway), an idealist from a working-class family, wants to make the world a better place. Dexter (Jim Sturgess), a playboy, thinks the world is his oyster. For the next 20 years, the two friends reunite on the 15th of each July, sharing dreams, tears and laughter -- until they discover what they've been searching for, each other.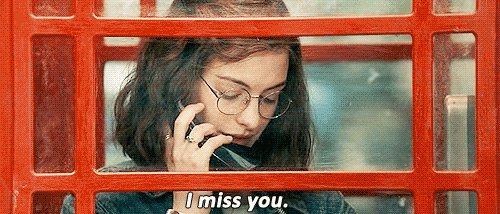 5. Love, Rosie (2014)
Best friends Rosie and Alex are suddenly separated when Alex and his family move from Dublin to America. Can their friendship survive years and miles? Will they gamble everything for true love?
Enjoy the films guys! 🍿
If you'd like to study in the UK and see what it feels like living in the UK and learn real British English 😉, contact us for info at:
📧 Email: admin@gouni.co.uk
☎️ Tel: +44 (0) 20 3735 7100 
Facebook: GoUni Educaion Service UK
Leave A Comment
Connect With Us
We'll Keep you updated with alerts, news and help where you need it