✨ If You Have A Sweet Tooth, You Will Love London ✨
As I said, you'll fall in love with London if you have a sweet tooth 'cos this city is full of dessert place, but make sure I don't have it too often though, otherwise you'll put on weight! 😆 Here's top dessert places in London you can enjoy...
Funky spot for an inventive selection of fresh ice creams, candyfloss and pop corn.
Find them at: 12 Tavistock St. Covent Gargen, London,WC2E 7PH

Izakaya-style dining for Japanese comfort food in a relaxed, bi-level setting with a counter bar. This place serves a wonderful dessert, French Toast comes with Matcha ice-cream. Yum!
Find them at: 14a Old Compton St, London W1D 4TJ
Innovative sweet and savoury baking and cafe dishes from the inventor of the cronut.
Find them at: 17-21 Elizabeth Street  Belgravia/Victoria London  SW1W 9RP 

Smart all-day eatery serving drinks, cakes, snacks and modern Italian dishes freshly cooked on site.

Find them at: 155 Wardour Street, London, W1F 8WG

Chic white patisserie with designer lighting, specialising in eclairs and choux pastry, plus coffee.
Find them at: 15 Harrington Rd, Kensington, London SW7 3ES

6. Stamford Larder Bakery
Compact bakery/cafe for breakfast and Mediterranean-inspired lunches, plus (the best) cupcakes and baked goods.
Find them at: 387 King St, Hammersmith, London W6 9NJ, UK

A range of innovative flavours and huge, 8-person cronuts are available from this chain outlet.

Find them at: 31, Box Park, 2-4 Bethnal Green Rd, London E1 6GY

Creperie • Milkshake & Juice bar down Holloway Road inspired by Mediterranean sunshine

Find them at: 221A Holloway Rd, London N7 8HG, UK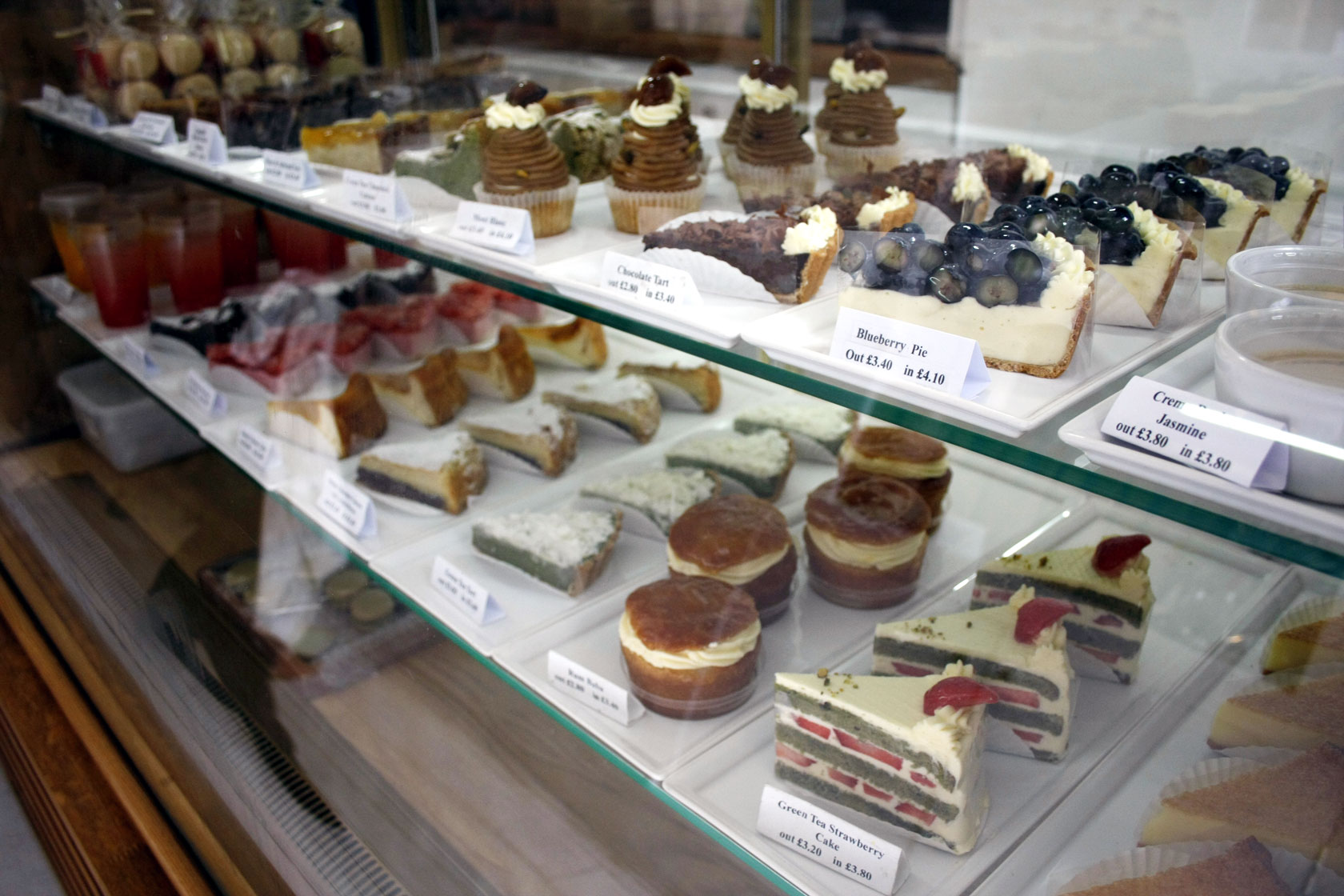 Classic and inventive French-style pastries and Ceylon teas served in a narrow, contemporary space
Find them at: 9 Goldhurst Terrace, London NW6 3HX

Homemade Hong Kong egg waffles from market stall now a shop in London Chinatown.
Find them at: 24 Wardour St, London W1D 6QJ

Not only these snowflakes, but they also serve Japanese food as well. This place'd be your choice in the summer! 😆
Find them at: 110 Shaftesbury Ave, London W1D 5EJ

If you find these places interesting, and thinking you wanna visit London, come study with us! There are a lot more interesting stuff to do!
Get in touch with us at admin@gouni.co.uk if you're interested in study in London, even other cities in the UK, you can still travel to London very easily. 
Leave A Comment
Connect With Us
We'll Keep you updated with alerts, news and help where you need it